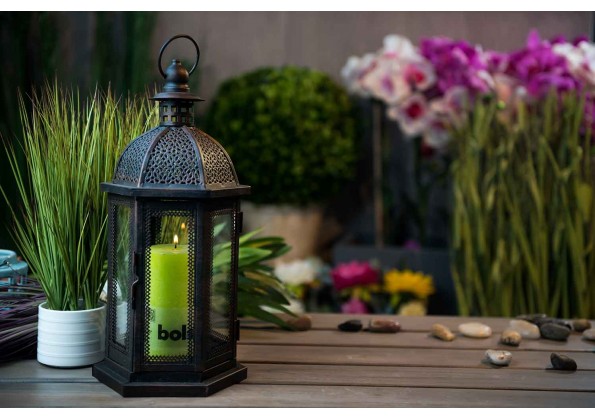 A Metal Made Candle Holder With Glass Facades
· A metal made candle holder with glass facades.
· A decorative mental lantern shape and engraved glass facades.
· It may be put on the table or hanged.
· Beautiful decorations and carvings for decor.
· Size 39 * 17 cm.
· Black color.