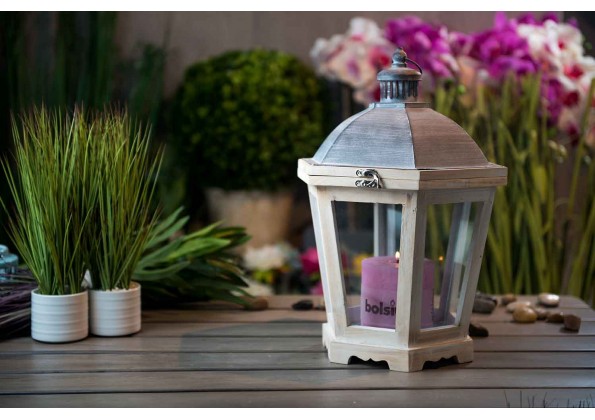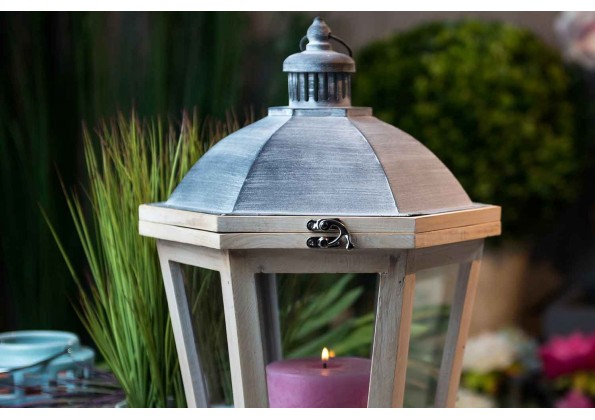 A Metal Candle Holder With Glass Facades
· A metal candle holder with glass facades.
· A rectangle shape with mental edges and glass facades.
· Designed in the shape of lampposts lamps.
· An elegant and attractive shape.
· It may be put on the table and hanged.
· It gives an entire lighting through the transparent glass.
· Wooden color with transparent glass.