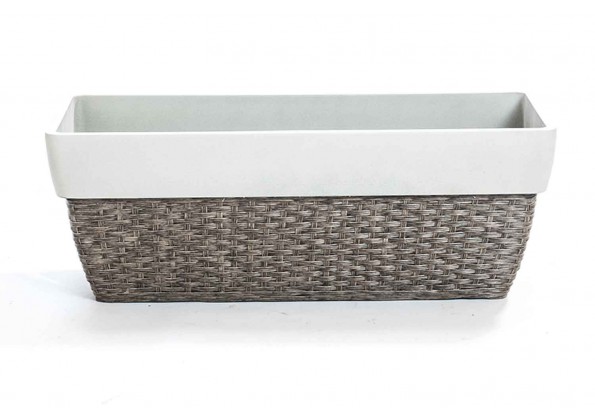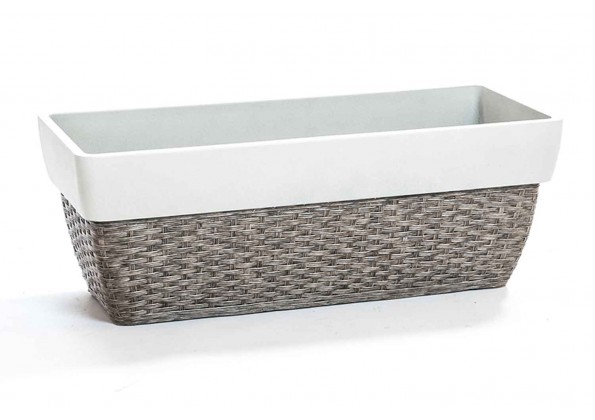 A Plastic Rectangle Planter With Beige Color Edges
· A plastic rectangle planter with beige color edges.
· A rectangle woven shape and edges with elegant beige colors.
· A beautiful shape adds a magic touch to the place.
· Plastic made.
· Brown color.
· Size 21 * 60 cm.